Lab tour EMC chamber 10 m of radio frequency department (RFD)
Lab tour EMC chamber 10 m of radio frequency department (RFD)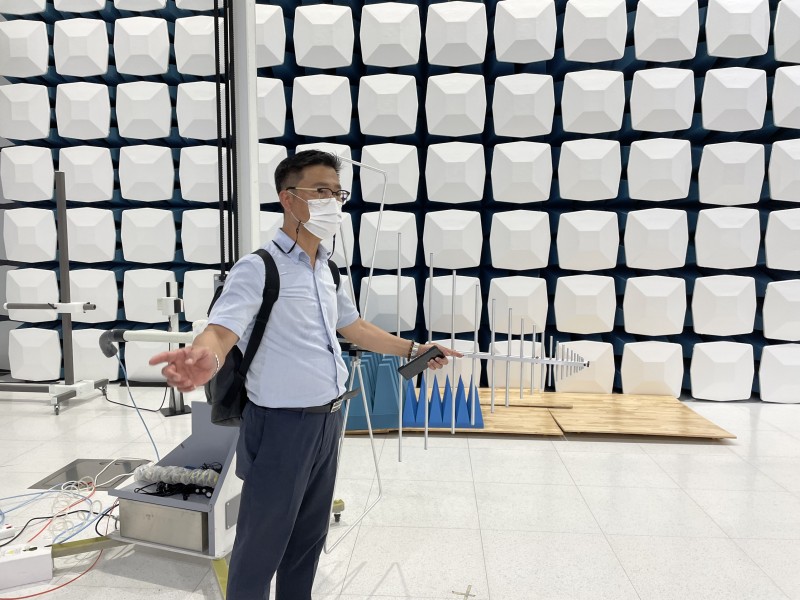 April 15, 2022, Mr. Michael Yu the representative of GCL Hanoi laboratory, along with his engineers were honored to come and visit the EMC chamber 10 m of the Radio Frequency Department (RFD).
On May 5, 2018, the Department of Radio Frequency held the opening of the 10m Electromagnetic Compatibility Test Room in Ho Chi Minh City.
This is the first 10-meter electromagnetic compatibility test room installed in Ho Chi Minh City. The equipment of this laboratory is provided by Rohde & Schwarz company of the Federal Republic of Germany under an asynchronous system, meeting international standards. The test room has a measuring range of up to 10 meters - the highest standard measuring distance in the civilian field, allowing a wide range of equipment to be tested, fully compliant with applicable standards and meeting all requirements. the strictest requirements of domestic and foreign conformity assessment organizations on the testing environment.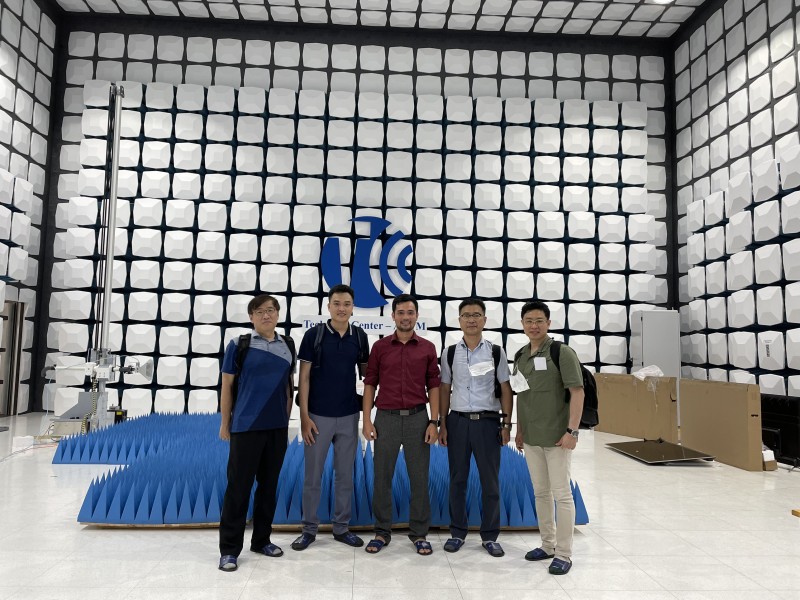 Representative of GCL Hanoi, Mr. Michael Yu also affirmed: that Radio Frequency Department Laboratory (RFD) is one of the leading units in Vietnam in the field of testing and research. He also thanked the RFD for the open and enthusiastic exchange and was very pleased to visit the laboratory and exchange knowledge. Mr. Michael Yu hopes that the two laboratories can cooperate to develop together in the field of testing. We hope that the relationship between the two countries Vietnam and Korea will become better and better and continue to develop.